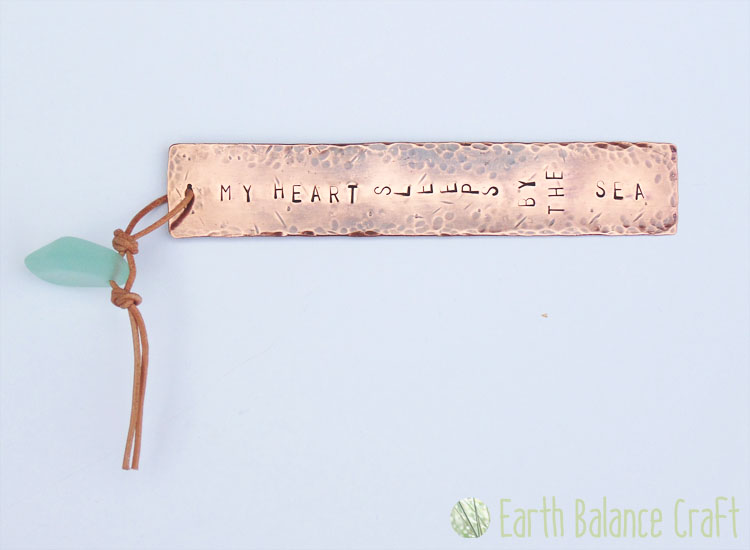 By the Sea Bookmark
One of my customers happens to own a contemporary glass business, and ordered my ocean inspired copper bookmark with 'My heart sleeps by the sea' hand-stamped onto the rustic and weathered face.  Suzie (from Suzie Lavender Contemporary Glass) then photographed it on a beautiful sea blue glass design of hers. Wow! Just look at those deep aqua sea colours, I am so happy Suzie loves here bookmark!
Here's her review:
"Look at this amazing bookmark that arrived for me today from Earth Balance Craft ! Isn't it beautiful! (It looks fab with my glass too!)"
You can visit Suzie's facebook page here for her latest creations and updates.