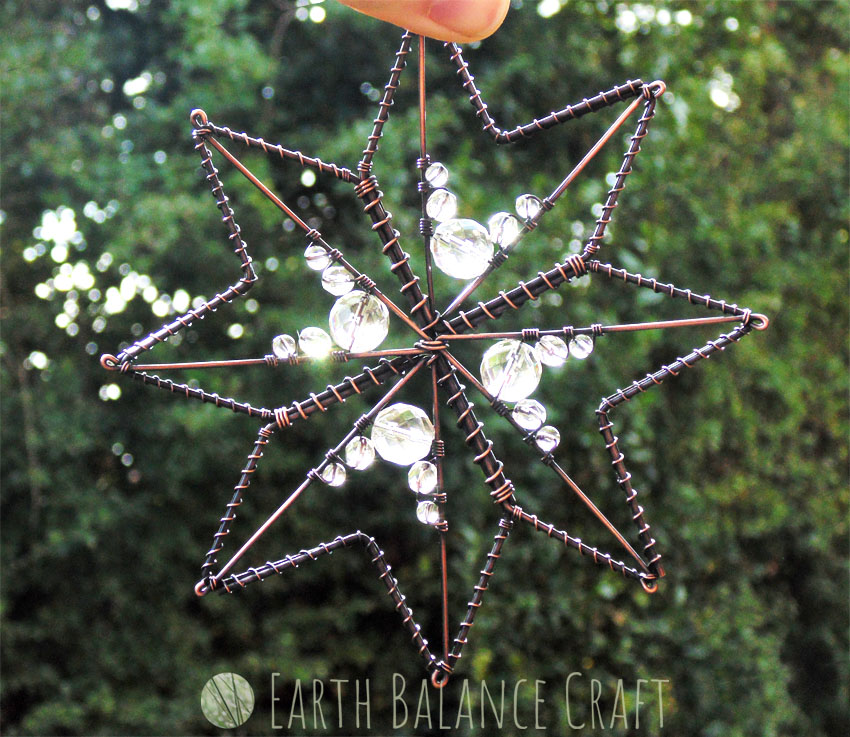 Scandinavian Inspired Home Decor

This festive hanging decoration follows the symmetrical geometric shapes of the 'Nordic Star'. With a familiar Scandi design, this contemporary ornament loves sunny windows and winter gardens. Hand-made with copper wire work and Czech glass beads that love to shimmer and shine. The eight pointed star (octogram) has been part of the Nordic tradition for many years. The shape is seen as magical and protective. This type of star with diamond sections is widely used in Scandinavian inspired Christmas designs.
You can find this star decoration in my webstore. View over our range of Christmas and yule decorations. Here's a work in progress video of the design:
The design is also available as a wire work tutorial and a hobby craft kit.