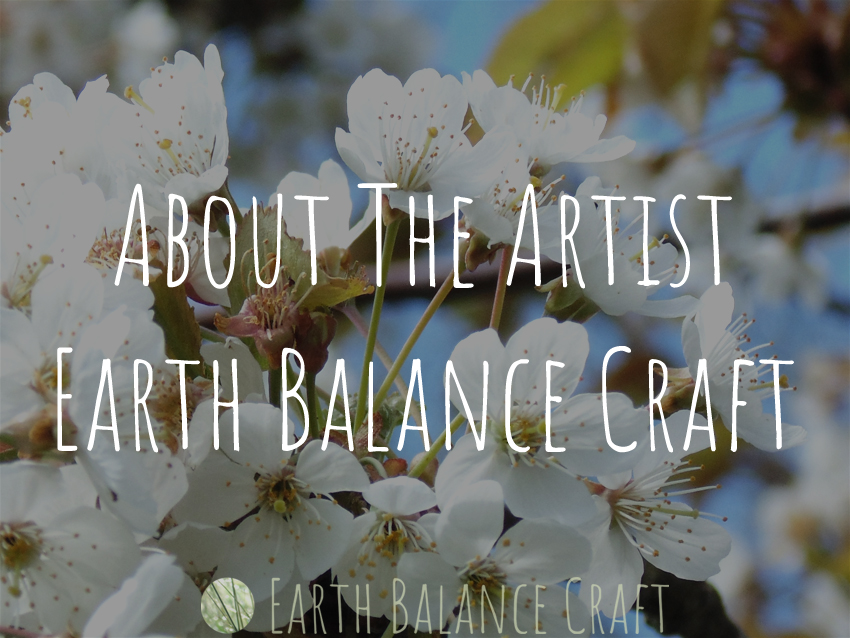 The Artist at Earth Balance Craft
Hello, welcome to my art studio. When I was a little girl I was always drawing, painting, sticking together and making.  I remember those times fondly, getting lost for hours in my own world with my wild imagination and love for creative play time.  Nothing much has changed these days, I am still happiest when I am being creative.
Over the years I have developed and evolved my design skills to reflect the beauty of the natural world.  My work centres around using natural materials with organic forms and contrasting textures. My ethos is to make simplistic designs that are aesthetically captivating. My metalwork style is without complication, the design takes centre stage.
I am a cold form metal artist. I combine wire wrapping with hand-forged metal work techniques. No soldering or flames are involved in my work.  My designs are tied together with wire, similar to embroidery or sewing, which creates an engineering challenge with each piece.
I enjoy exploring light play using semi-precious gemstones, crystals and glass. I use stones that absorb and reflect daylight with palettes that would be at home in the great outdoors. All of my copper metal designs use a deep oxidised finish, playing with metallic depth and texture.
My designs whether for the home, garden or to be worn, are all made as pieces of art, with a wealth of love and passion going into them. I have an eye for unusual detailing and enjoy creating designs that are beautifully unique. My heart belongs to the natural world, which comes across in my designs. With each piece I aim to capture the essence and spirit of the natural world, to bring nature to life through wire art.