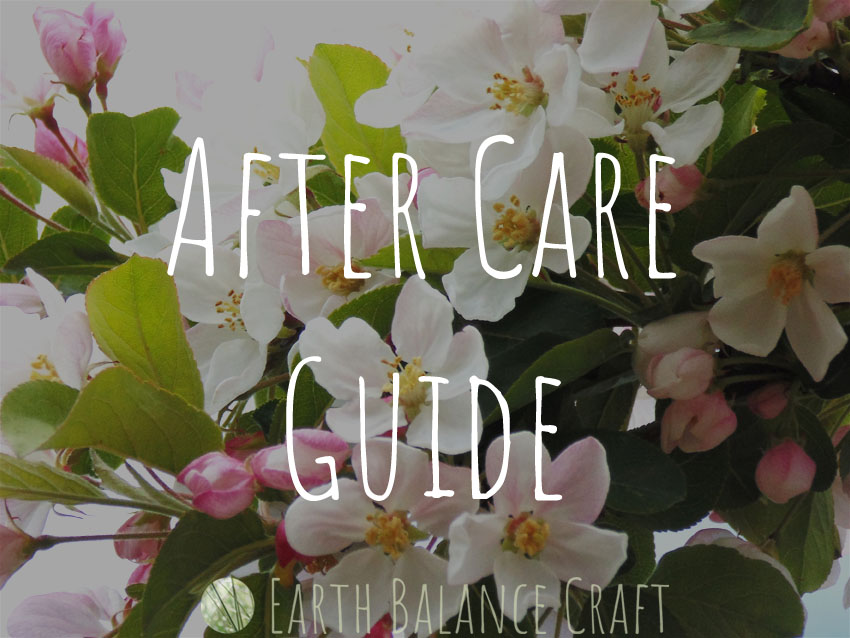 Product TLC
This webpage passed on after-care information for your metal work product. Each piece has been hand-made with simple construction using natural materials that have as little plastic and chemicals as possible. We use a variety of metals in our designs. Scroll down to find out how to care for your design, for longevity.
---
How to Hang your Designs
Each hanging design comes with a loop at the top. There are a number of ways to display the design in the window, on your wall or from the ceiling.
1) For smaller designs that are light weight, use a suction pad with a hook on the glass of your window, readily available in hardware stores and from Ebay.
2) Use a thread to hang the piece from a fixed metal hook at the top of the window reveal or from a fixed metal hook on the ceiling.
3) Use a thread to hang the piece from the curtain rail.
4) For larger designs and hanging mobiles, you will need a well secured metal wall or ceiling fixing that can take the weight of the piece.
---
Copper Wire Work
Copper is the softest of metals and will rust and patina over time. Each copper wire work piece will stand up to normal everyday use as the soft metal has been work-hardened, however if you handle it roughly it will get squashed. Each copper design that has a patina finish has been coated with a high quality liquid metal varnish. This is a tough and durable coating with a high gloss appearance.
All metal varnishes and waxes are semi-permanent, the finish will degrade over time through oxidisation developing a dark patina. For longevity of all of my designs please avoid contact with water, oil based products, solvents, hairspray, alcohol and perfume which will prematurely degrade the surface finish.  To dust my wire work designs, please do not spray with any type of furniture or cleaning polish. Dust with a clean cloth or duster.
If in time the copper becomes dull, you can restore the glossy shine with a jewellers polishing cloth or with extra fine grade wire wool.  The copper can then be resealed with a metal varnish, you are welcome to contact designer Nicola who offers a 'copper re-sealing service'.
---
Galvanised stainless steel has an abrasion resistant zinc coating. It is a highly durable metal that is tough and anti-corrosive. Suitable for outdoors and high levels of humidity.
---
Titanium is an anti-corrosion and anti-tarnish metal with a matt silver colour. It has the malleability of half-hard copper wire. Suitable for outdoors and high levels of humidity. This metal does not rust.
---
Copper Wire Out in the Garden
My suncatchers, hanging decorations and plant pot ornaments unless stated in the description can be placed indoors or outdoors in good weather.  With a caveat to please be aware that when my designs are used outdoors, the metal varnish will degrade quicker when exposed to the external environment e.g. water/humidity.  The more moisture and salt content in the air, the quicker this process happens. Any metal alloy components will rust over time and may fail e.g. crimp beads. When copper is exposed to the elements, the raw copper metal reacts with the air causing patina to form over the surface of the piece, this can be dark brown, black and green colours, even forming rust in some cases. Copper as a metal that reacts in the air is always in a state of flux, even indoors the varnish will degrade, except at a much slower rate.  The varnish I use is the highest quality liquid metal varnish available on the market used in yachting applications sealing metal masts which are exposed to all weathers.
For designs that need a spruce up, they can be polished to a high shine finish once again with a jeweller's polishing cloth, or by rubbing over with a very fine grade of wire wool, then to be resealed with a liquid metal gloss varnish from any hardware store. On average I would recommend doing this once per year.  All metal varnishes used on copper will only ever be semi-permanent and will degrade in time over the years due to the oxidisation in the external environment.   I do not recommend placing my designs out in the winter time or in bad weather like wind/hail/snow and when the temperature drops below freezing as some glass/gemstone beads will crack under extreme temperatures.  Take care of your designs and they will last a very long time.
In direct sun and high heat, be careful not to touch the designs as the copper will get hot. Remove from the sun in temperatures over 25 degrees celsius as the hot copper wire may cause some beads to crack. Thank you.
---
Hanging Mobiles - Copper Wire Work
Please note my hanging mobiles are only suitable for hanging inside the home due to the delicate nature of the droplets. They are not suitable for garden / exterior use. When using as a baby mobile or in a child's room, please remember that this product is not a toy or suitable for handling by babies/children. Please ensure the mobile is hung from the ceiling or high on the wall out of reach.
---
Copper Jewellery and Heat
In direct sun and high heat, copper will get extremely hot to touch due to the heat properties of the metal. Please take care and avoid wearing jewellery against the skin in hot temperatures, thank you.
Oxidised Copper Jewellery
The majority of my copper jewellery designs (necklaces, pendants, bracelets, earrings) are hand-painted with high grade liquid varnish that is safe to wear on the skin, in fact twice just to make sure. Each necklace can be gently adjusted to fit the wearer's décolletage, the copper wire can be rounded slightly using soft even pressure. This should be done once as too much back/forth with the copper will weaken the piece.
Even with a varnish coating, copper jewellery can cause your skin to discolour with a green or blue colour. This is a natural harmless reaction called 'oxidisation' when oxygen and your body's natural oils combine to create a layer of copper carbonate on top of your skin. Most likely found when wearing rings and bracelets that fit snugly against your body causing you to sweat between the copper and skin. This is not a copper allergy, as it is rare to be allergic to copper due to its anti-microbial properties. A tip to avoid the discolouration is to keep your jewellery piece clean and to remove the piece when asleep.  Read more about copper and green skin here.
The double varnish layer I apply reduces down the likelihood of this reaction. Any coating used for copper metal is only semi-permanent and will degrade over time. With regular perfume or solvent use e.g. hairspray, whilst wearing my jewellery designs, this will degrade the varnish which will cause the piece to begin the natural darkening process (patina). A jeweller's polishing cloth can be used to restore the shine.  Designer Nicola also offers a re-varnishing service, please contact her for details.
---
Copper Plated Jewellery
Please note that all of our jewellery chains and findings such as clasps, jump rings and extension chains are copper plated (unless stated). Any metal alloy is lead and nickel free compliant with EU regulations.  Please be aware that any copper plated components will tarnish over time with wear. There are ways you can extend the lifetime of your piece. Avoid contact with perfume, soap, cleanser, moisturiser, make-up, cream, nail polish, hair spray, moisture, oil, water and chlorine. Avoid wearing when exercising or swimming.
The sweat and natural oils in your skin will also react with the copper plating over time, degrading the finish and tarnishing the piece to a dull dark colour. Do not use a jewellers polishing cloth on any copper plated components to restore the finish as this will rub away the plating. To buff use a lint free cloth or a soft jewellers cloth. Store your piece in a container where only copper plated jewellery has been kept as other metal alloys will cause tarnishing / metal reactions.
---
Hand Stamped Copper Bookmarks
A variety of my designs use the traditional method of hand-stamping onto copper sheet, often seen in my bookmarks and decorations. Each letter is hand-stamped with a wonky rustic appearance, to be imperfect and whimsical. There will be differences in each creation with the text alignment, spacing and position. It is also important to note that hand stamping onto copper sheet causes the rear side to buckle slightly from the metal being 'chased' on the front side, without any copper being removed. The indentation on the front is darkened to 'pop' the lettering and numbers. As with all of my designs, the copper sheet is sealed with a gloss varnish to retain the highlights.
---
Raw Copper Bangles
Our raw copper bangles are not treated with a varnish or lacquer. It will form a natural dark/dull patina over time and will also be prone to fingermarks. Please avoid contact with moisture, oil, solvents, chemicals. This copper cuff can be polished / cleaned if the patina becomes too dark for you. Mix a solution with warm water and a few drops of fresh lemon or lime juice, with one teaspoon of salt, mixing it thoroughly together. Place the copper cuff into the solution and leave for about five minutes. When the time is done, rinse in water and if needed you can repeat the process. Alternatively use a jewellers polishing cloth to restore the sheen. Read more about why skin turns blue-green when wearing copper jewellery.
---
As the pure copper metal of the feature and the chain is untreated, it will form a natural dark/dull patina over time and will also be prone to fingermarks. Please avoid contact with moisture, oil, solvents, chemicals. The necklace/chain can be polished / cleaned if the patina becomes too dark for you. Use a jeweller's polishing cloth to restore the sheen. Do not use lemon juice, ketchup or any other acidic solution as this will damage the rose gold plated clasp and rings.
---
Waxed Patina Jewellery
The artificial patina finish on the surface of the copper metal is sealed with a high quality wax to help reduce down the natural patina/dulling that occurs over time. Please avoid contact with moisture, oil, solvents, chemicals. This helps to retain the glossy highlights where the design has been polished. Wax is a semi-permanent surface finish that will degrade, causing the bangle to go dark/black throughout.  It can be buffed with a jeweller's polishing cloth to restore the glossy highlights.
---