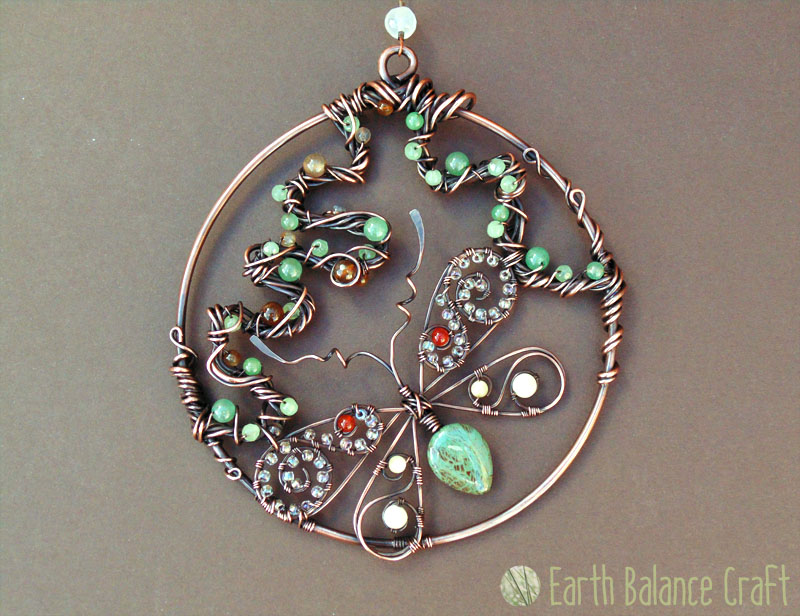 Copper Wire Work Craft Project
View over my work in progress photographs for this beautiful copper wire work butterfly suncatcher. With layers a plenty of copper and semi-precious gemstones, wrapped together to create a decorative hanging decoration for the home and garden.  Topped off with a darkening oxidised patina finish, a good polish and glossy varnish. This artisan suncatcher design is happiest when bathed in sunlight!
Ingredients:
Raw soft copper wire; various gauges
Butterfly beads: Snake-skin jasper tear drop, pale pink Czech glass, red agate, yellow quartz.
Tree vine beads: Green aventurine, green agate, Botswana agate, opal glass.
Liver of sulphur solution
Gloss varnish
To view over a variety of other artisan copper wire-work jewellery and craft projects click here, and for my range of downloadable craft tutorials and hobby craft kits visit this page.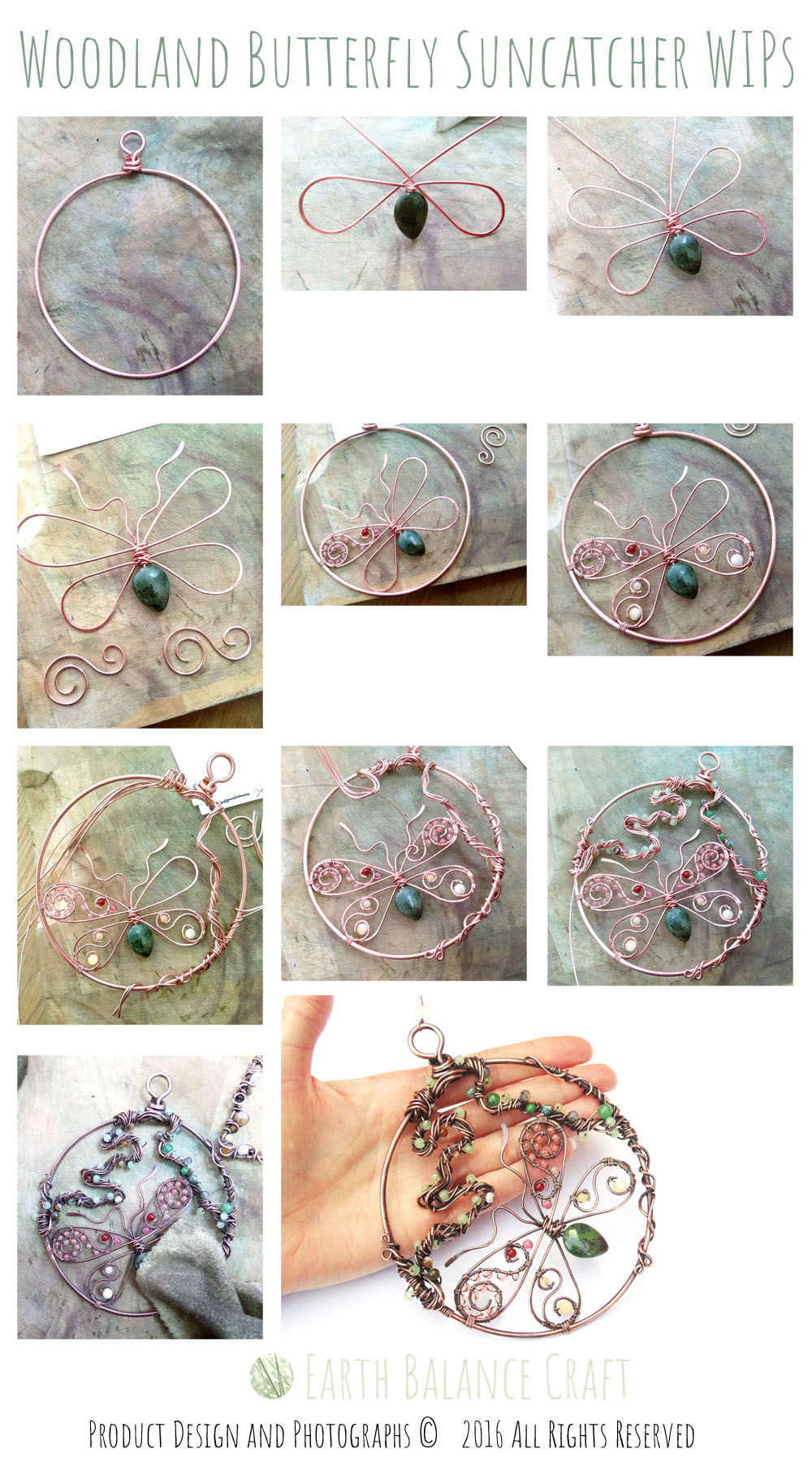 Product Design and Photographs © Earth Balance Craft 2016 All Rights Reserved
– Be inspired by my work, for personal use only –
Return from Woodland Butterfly Suncatcher WIPs to the homepage