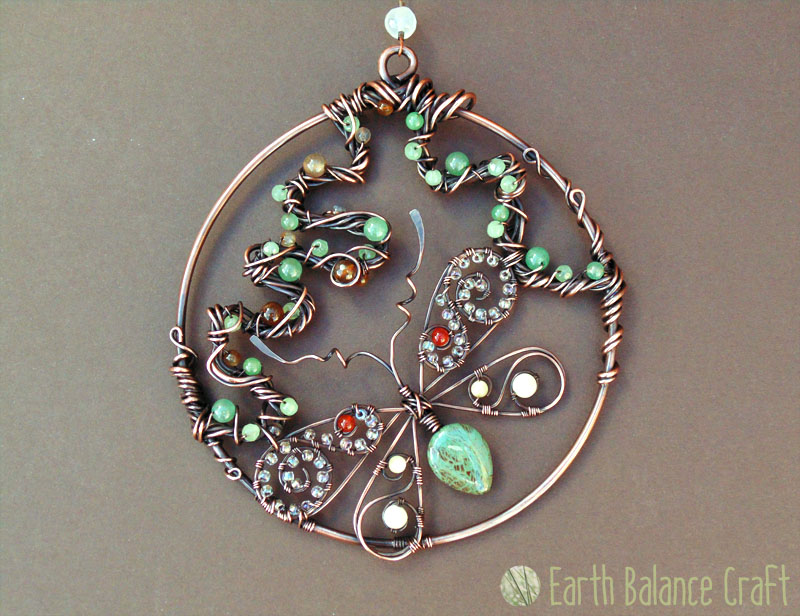 Copper Wire Work Craft Project
View over my work in progress photographs for this beautiful copper wire work butterfly suncatcher. With layers a plenty of copper and semi-precious gemstones, wrapped together to create a decorative hanging decoration for the home and garden.  Topped off with a darkening oxidised patina finish, a good polish and glossy varnish. This artisan suncatcher design is happiest when bathed in sunlight!
Ingredients:
Raw soft copper wire; various gauges
Tree vine beads: Green aventurine, green agate, Botswana agate, opal glass.
Liver of sulphur solution
Gloss varnish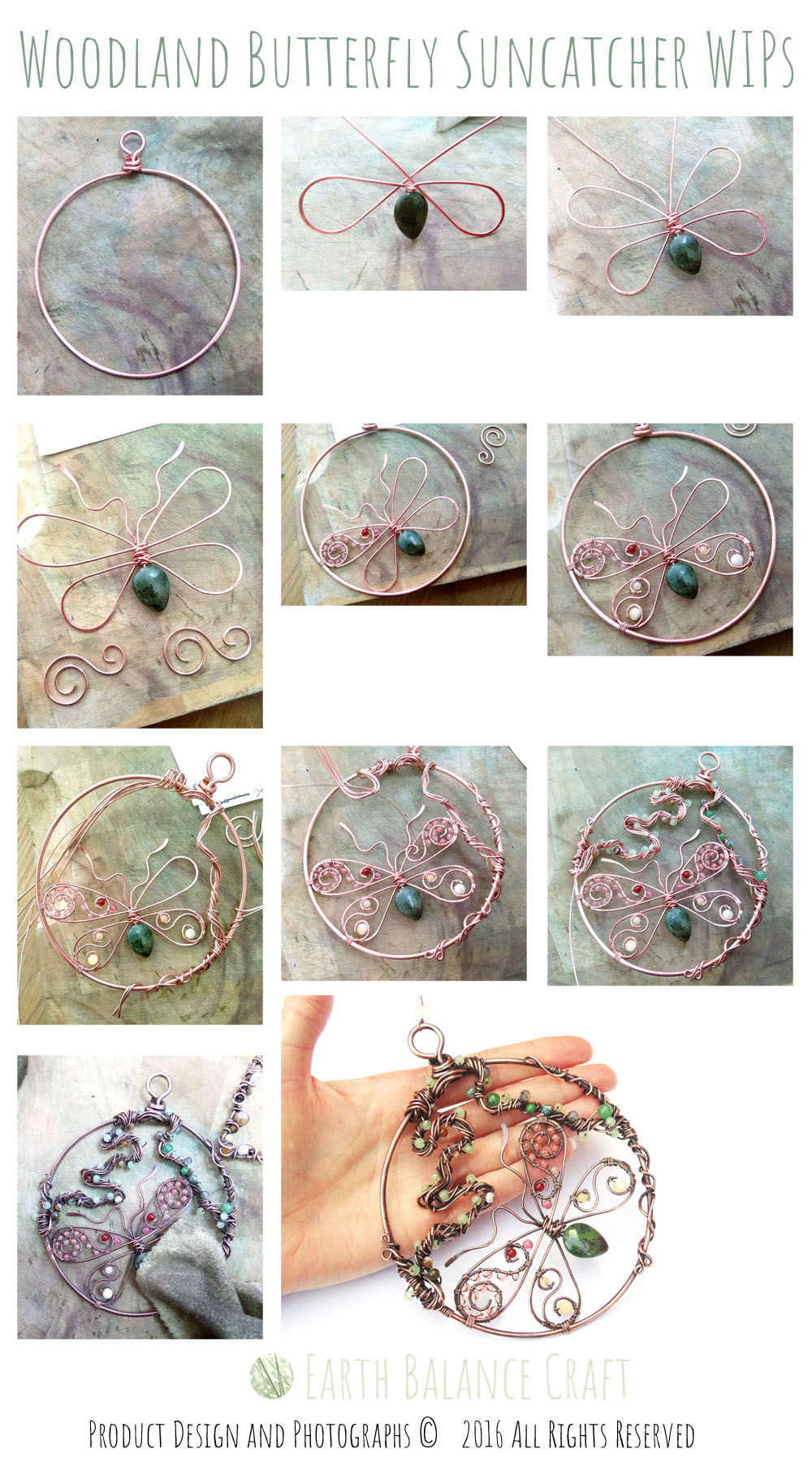 ---
Do you like my blog? Help support me on Ko-Fi!
---
View over my collection of work in progress wire projects, sharing my WIP photographs and new designs. For those whose hands love to make, take up a new wire work hobby with my craft tutorials and kits for adults. It's what rainy days are made for!