Inspired by my Feathery Friends
Here's a look into my copper wire work process making an 8 inch tall feather….  From the initial concept sketches, through the layers of wire construction to the finished beaded piece.  The semi-precious gemstone beads are a variety of agate stones with a brown through black colour palette.  The wire work technique uses simple over/under wire wraps both closed and open.  The spine and the decorative parts of the feather have been hammered into gentle paddle shapes.  My aim in this design was to construct a piece with minimal copper wire work, where one side was adorned with gemstones and decorative flair, which complements the strong shape of the opposing feather outline.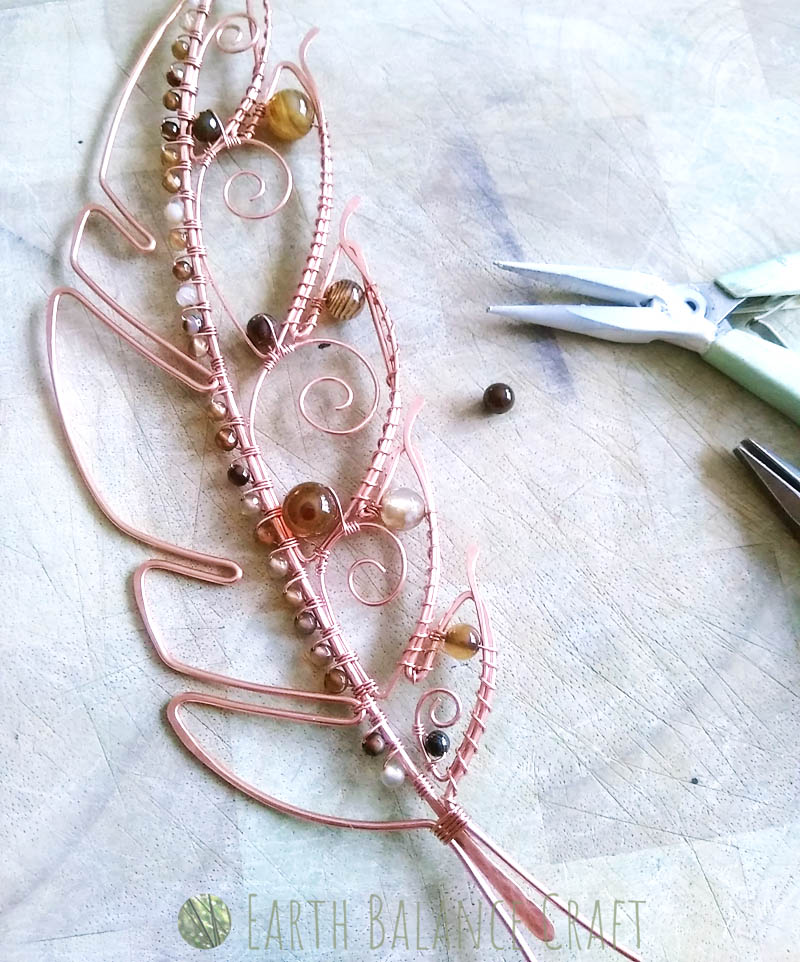 View my timelapse video of the making of the brown owl feather…
View the finished piece available to buy as a 'made to order' product from the webstore. To view over a variety of other artisan copper wire-work jewellery and craft projects click here, and for my range of downloadable craft tutorials visit this page.
Product Design and Photographs © Earth Balance Craft 2017 All Rights Reserved
– Be inspired by my work, for personal use only –