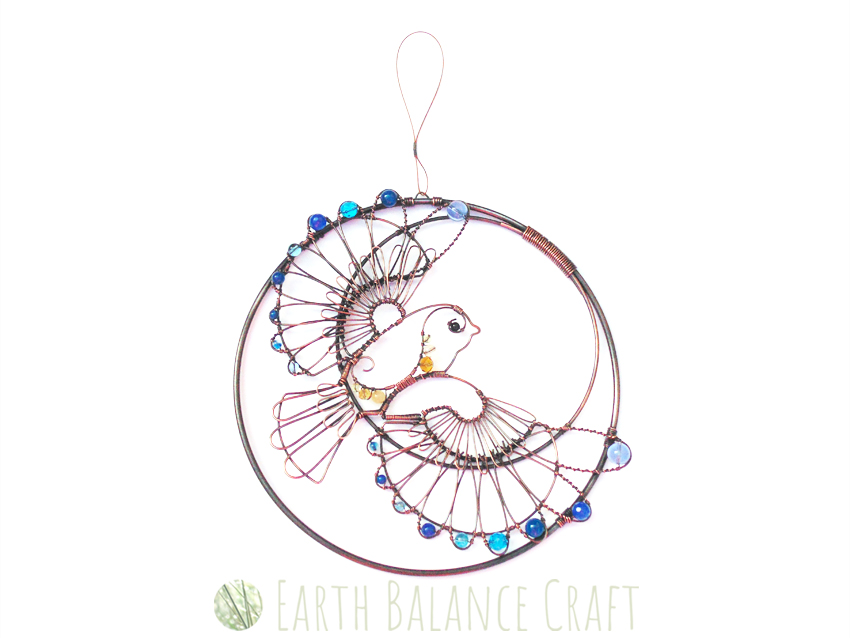 Celebrating the beauty of little garden birds.
Here's a look into the copper wire work process during the making of my 'Blue Tit in Flight' suncatcher decoration. This piece was one of the most complicated designs I have made to date, and was born from a love of watching birds in flight.  I love the contours that bird wings make when flying, so I took this image and broke the layers of feathers down into simpler oval shapes that create each wing.
Fast forward with several metres of copper wire, I then decorate the design with pretty blue and yellow beads that show the distinctive plumage of the common blue tit. Once the design was complete, the raw copper piece was then oxidised and polished to reveal shiny metallic coppery highlights and then sealed with a lashing of glossy varnish. She is ready!
To view over a variety of other artisan copper wire-work jewellery and craft projects click here, and for my range of downloadable craft tutorials visit this page.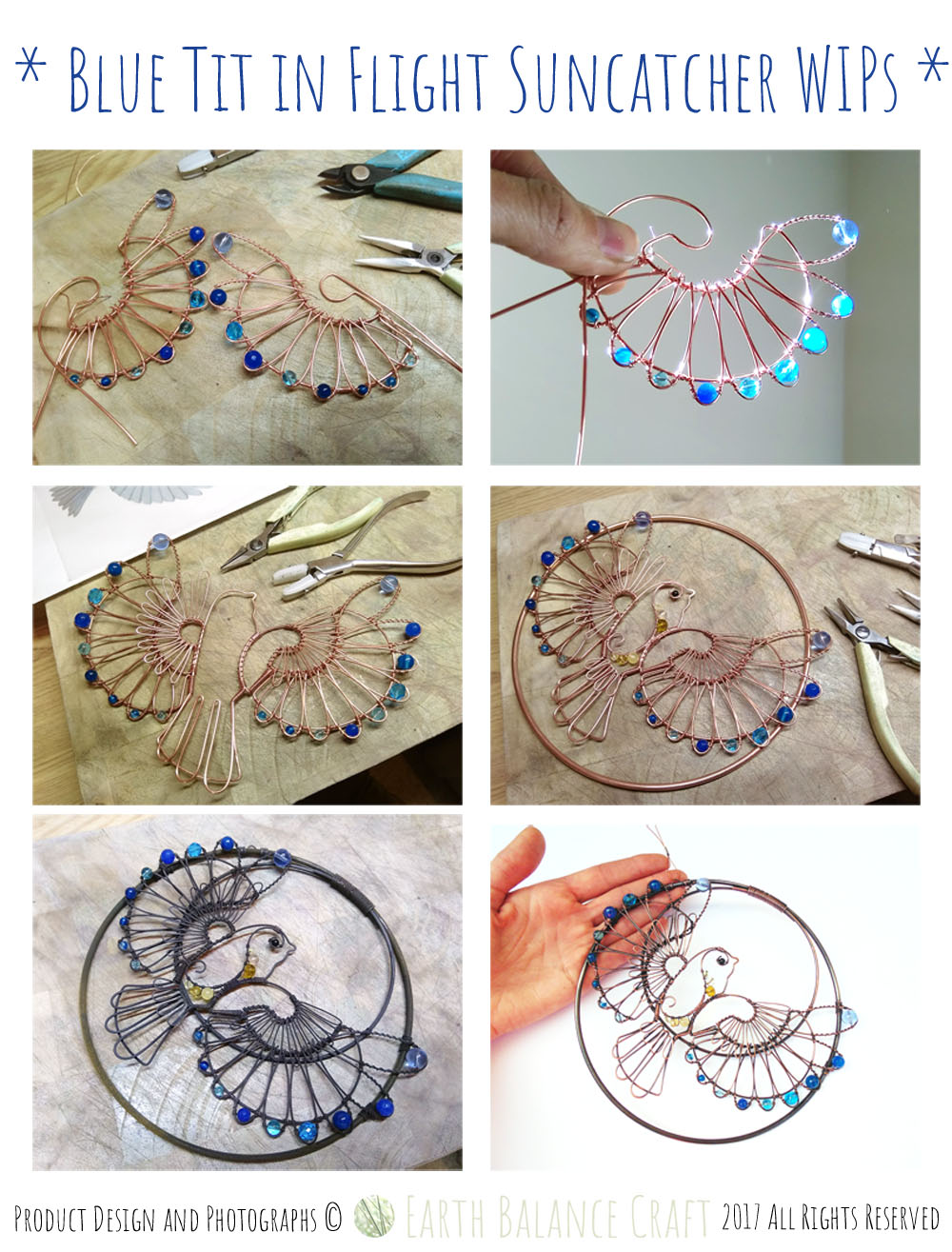 Product Design and Photographs © Earth Balance Craft 2017 All Rights Reserved
– Be inspired by my work, for personal use only –