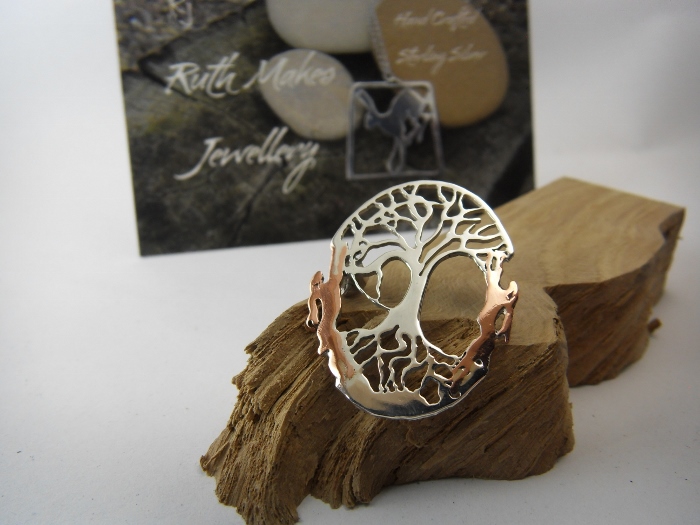 Meet the Artist Ruth Makes Jewellery
"My name is Ruth Sutcliffe. I live with my partner Jeremy (Jez) Coates and our cat Rusty in our ancient cottage (circa 1672) in the hills of West Yorkshire.
After an employed working life of 36 years in administration for Yorkshire Water, and feeling totally disillusioned with the corporate world, I took the decision to make my part-time hobby/business into a new full time business, handed in my resignation and became a self-employed designer/maker silversmith in January 2015.
Over the years a good friend and I had dabbled in many artistic areas: pottery, calligraphy, stone carving, wood carving. After my friend sadly died I was still keen to create. I found a silver clay jewellery workshop which Jez and I attended and a fascination with jewellery making grew from there.
I launched my Ruth Makes Jewellery website in March 2012, initially featuring silver clay pieces and bead/gemstone jewellery. Enjoyable as this was, I didn't feel I'd truly found my niche. After watching a silversmith in her workshop, I was curious to explore the world of sterling silver and it was at this point that Jez joined in the creative process on a part-time basis. I work very organically, in contrast to Jez who is really structured and methodical, which I feel makes us a great team. Jez's engineering background provided me with soldering tuition, and we've built up skills along the way.
Our inspiration is drawn from our surroundings. We live in a rural location so many of the trees, animals and birds in our jewellery are those we see locally. Hares are a great love of mine and feature regularly in my jewellery. Only occasionally are we lucky enough to see our local hares, thus making a siting even more special, and I hope this is reflected in my hare pieces.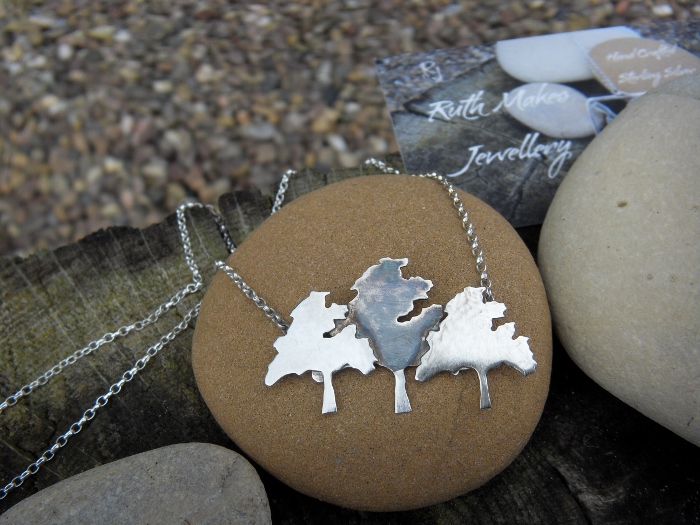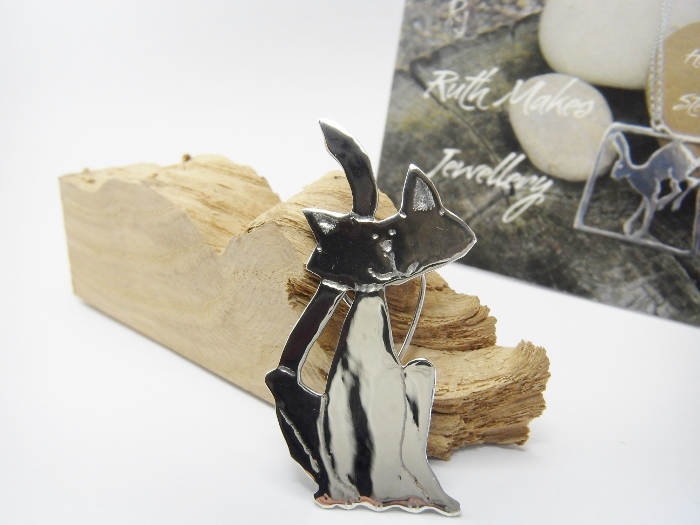 We both take on commission work, occasionally out of our comfort zone. These requests arrive via word of mouth, social media or meeting customers at art fairs. Meeting customers at events is a very enjoyable part of the business.
Potentially the most difficult aspect of being a self-employed artist is the isolation. Luckily I love working from home .. after all, a 20 second commute to work is a massive bonus!! Social media does provide a network of support, and Radio 2 provides constant company, as do Rusty and the garden birds.
I think an important lesson to learn is to down tools when the creativity dips - as it surely does from time to time. To get going again I resort to creating trusted pieces which seems to work every time.
This creative life has given me the confidence to be just me, with no need to hide behind a facade of fitting in with others. This is my world, these subjects reveal my true nature, and I hope that is reflected in my work.
My vision is to gain respect in our chosen field. We have already been accepted into galleries, BCTF (British Craft Trade Fair) and art markets which I feel is in itself a great honour for self-taught silversmiths. We will keep learning, keep creating and, most importantly, keep enjoying our world of silver."
Find Ruth on the web:
www.facebook.com/RuthMakesJewellery/