Sakura Blossom Season
My Love of Nature's Confetti
There is nothing better than the start of cherry blossom season, for me personally it is my favourite time of year. As the clocks go forward and the evenings become lighter, buds start to form on the trees and the early signs of magnolia and camellia show us what delights we have to come.  I make a whole range of cherry blossom inspired designs which you can view here.  Sakura translates from Japanese as cherry blossom, together we share and celebrate sakura season.  My blossom designs echo those beautiful soft pink and white flowers.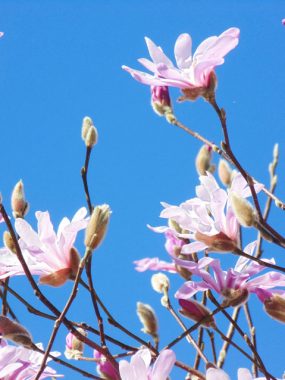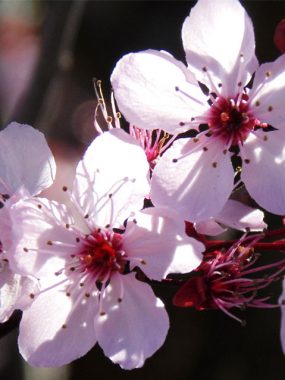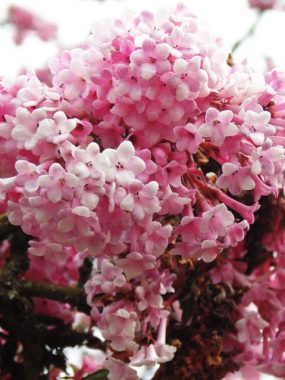 "If I were asked to explain the Japanese spirit, I would say it is wild cherry blossoms glowing in the morning sun!" Quote by Motoori Norinaga (1730-1801).  In Japan the sakura season is a reflection of the circle of life, from birth to death and renewal. Cherry blossoms symbolise the fragility of life as well as embodying feminine beauty and sexuality.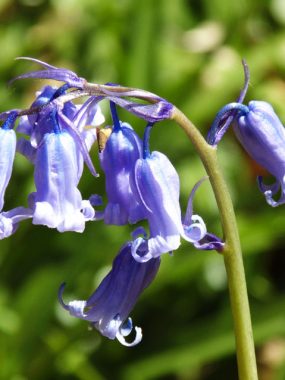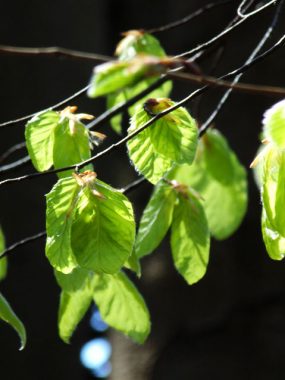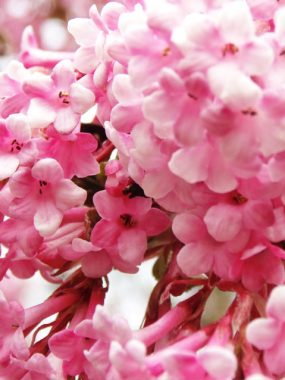 Do you take part in hanami (blossom viewing)?  It's a national past-time in Japan, a hobby for the sakura fan. I take great pleasure in walking in blossom lined woodland, forests, gardens and streets. Always handy with my camera, the scent is hypnotic and the petals delicate.  A sign of spring eternal, and the promise of life and growth.  I have three spring themed hanging mobiles, the beautiful bluebell, the zesty hazel leaf and the dusky pink Japanese cherry blossom.  Each is abundant with sparkly semi-precious gemstones and Czech glass beads, that love to be homed in a sunny window position to bathe in sunlight.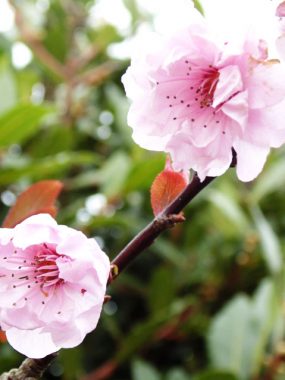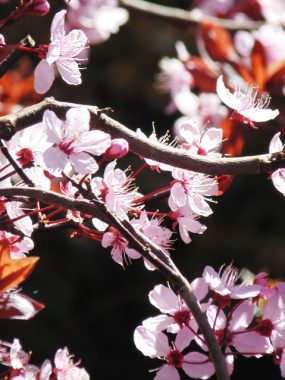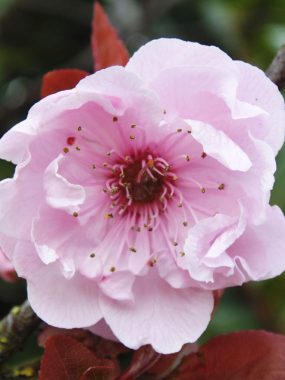 My blossom petal hanging mobile is inspired by sakura season, when falling blossom petals float in the sky like nature's confetti. The hand-made design is adorned with a soft and gentle colour palette of semi-precious gemstones and glass beads that love to glow in the sunshine.
Lastly, my apple blossom love heart hanging decoration is adorned with soft pink and green pastels, inspired by woodland walks in spring time bloom.