The Whispering Wild's Adventure
Lucy from the Whispering Wild describes herself as "A needle sculptor creating creatures with a tale to tell and a song in their heart."
And indeed she is, as well as being one of the most imaginative and exquisite nature artists I know. She captures the unseen magic of the natural world with such a gentle grace and ethereal whimsical style, you cannot help fall in love with her creations. Yesterday one of her dreams drew nearer to reality and I wanted to share her vision with you. She is about to embark on a new venture, or rather a forest adventure which I hope will see her move into a new art studio and workshop space. She has the opportunity to renovate a studio on the edge of beautiful woodland is Somerset, to turn it into a space for intimate workshops in needle felting, natural dying and creative writing, alongside the expansion of her small home business into an artist's studio.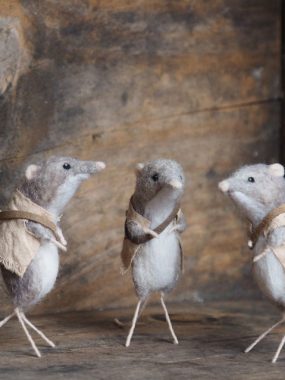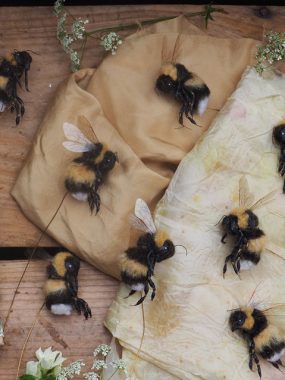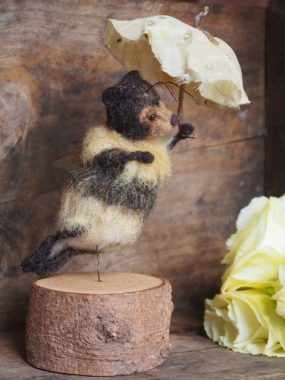 To achieve this, she needs some help to bring this into reality. She has started a crowdfunding campaign on kickstarter, where you can become a patron of her creative arts and help her reach her goal. There are some fabulous rewards available for everyone that pledges. I am fully behind her new adventure, and encourage you all to have a good browse over her artwork and sprinkle some love over at kickstarter. It is not often that artist's have the opportunity to create such a special space and I understand what this means both personally and professionally to Lucy. Wishing you all the very best!
The all important kickstarter: www.kickstarter.com/projects/wildwordsforsouls/
Lucy's recent post announcing her new venture: www.facebook.com/TheWhisperingWild/posts/
Visit Lucy's webpage: www.thewhisperingwild.co.uk
And Facebook: www.facebook.com/TheWhisperingWild/
---