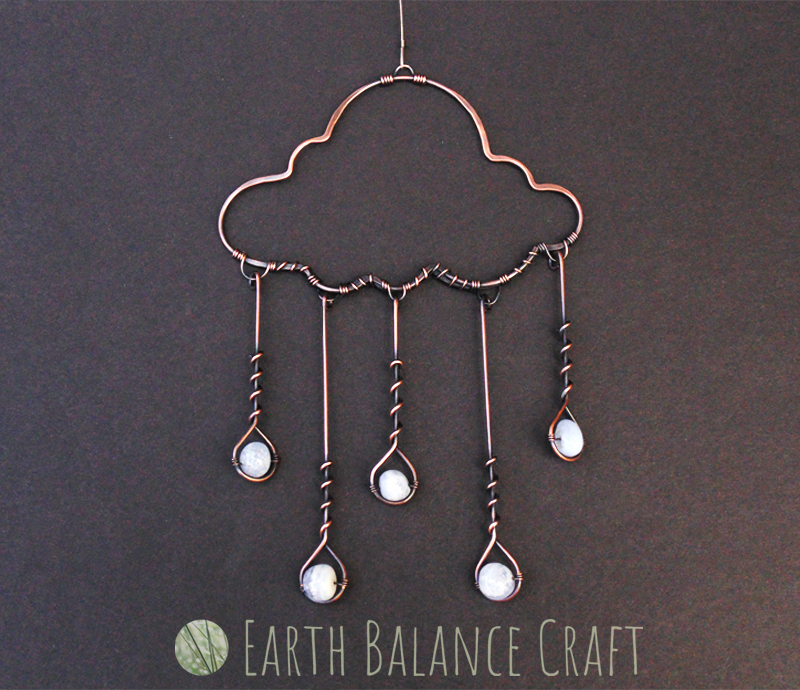 Twinkling away!
My rain cloud hanging decoration in the making!  See how the rain droplets dangle gently with movement and sparkle in the sunshine.  I do love playing with light in my suncatcher designs. With the construction complete, the raw copper metal is now ready for a dark patina and a good polish.

Visit here to see the finished piece in the store.
Visit here to find out more about how to make this rain cloud decoration in my downloadable tutorial.  To view over a variety of other artisan copper wire-work jewellery and craft projects click here, and for my range of downloadable craft tutorials visit this page.