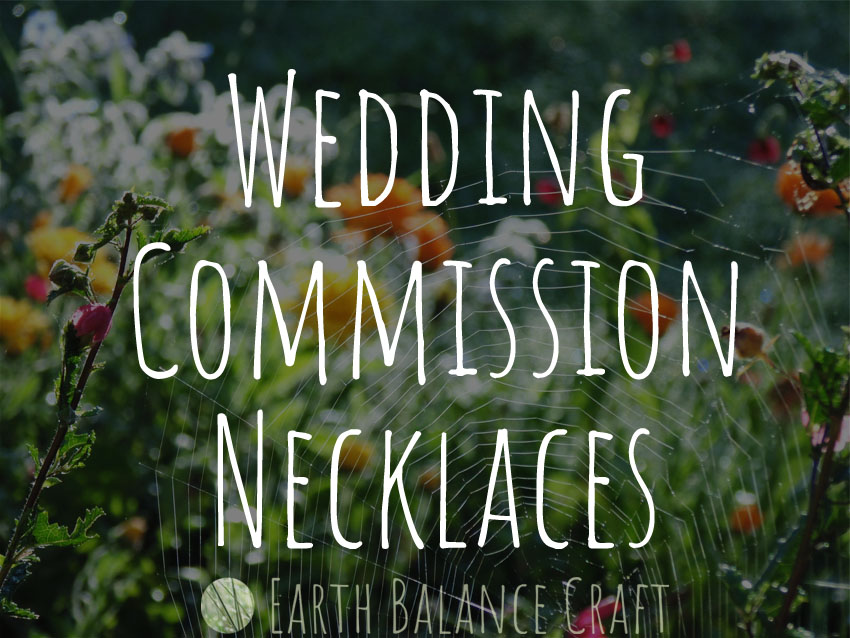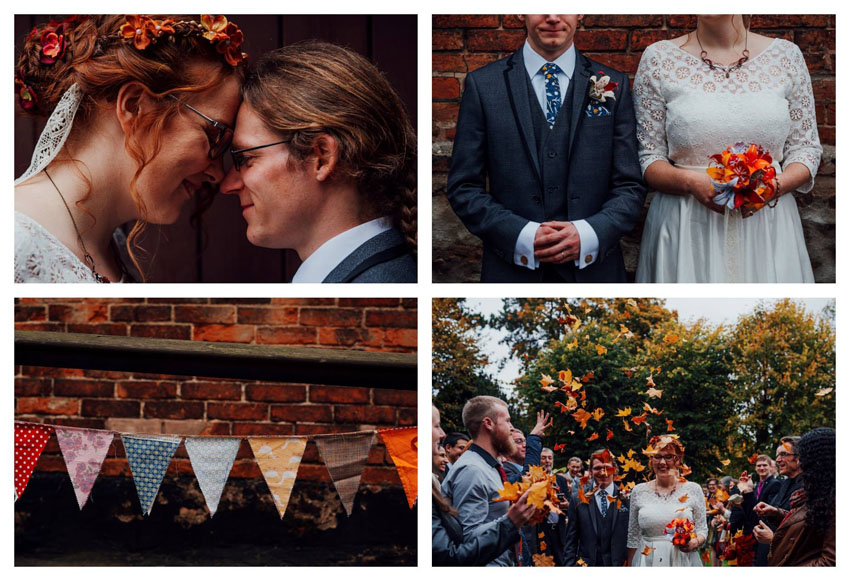 Wedding Commission Necklaces
In February 2016 I had the honour of working on a jewellery commission project for a wedding. The brief was to make three bridesmaids necklaces, a necklace for the mother of the bride and of course a necklace for the fabulous bride herself.
Bridesmaids; Watery turquoise blues and greens with Chinese jade (Grade A jadeite) and amazonite semi-precious gem stones.  Re-working one of my popular elven designs 'Sacred Fire Necklace' to suit the bridesmaids colour palette.
Bride; Autumnal colours of red, orange and brown agate semi-precious stones.  The bride requested a re-work of my popular 'Moonlit Fern necklace' with an autumnal colour palette.
Mother of the Bride; My leafy drop necklace with copper scrolls wrapped with agate, Chinese jade, jasper and moonstone beads.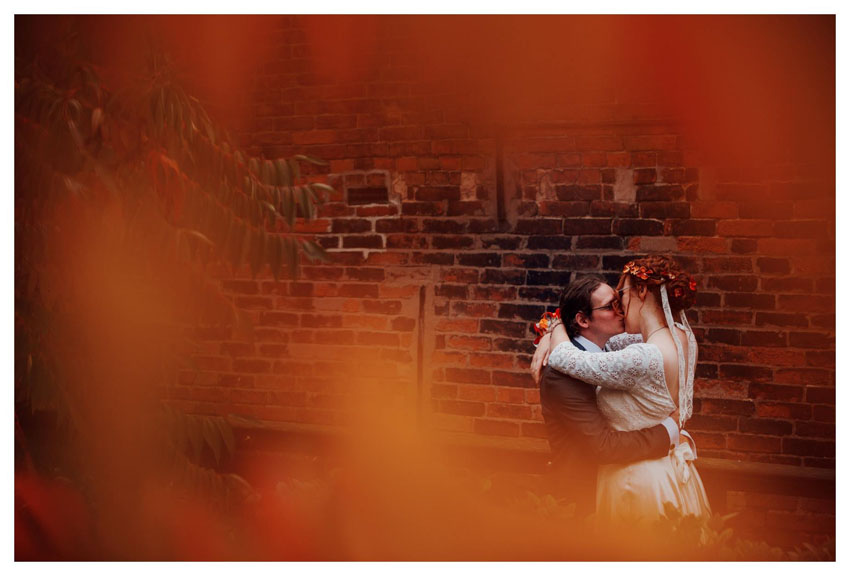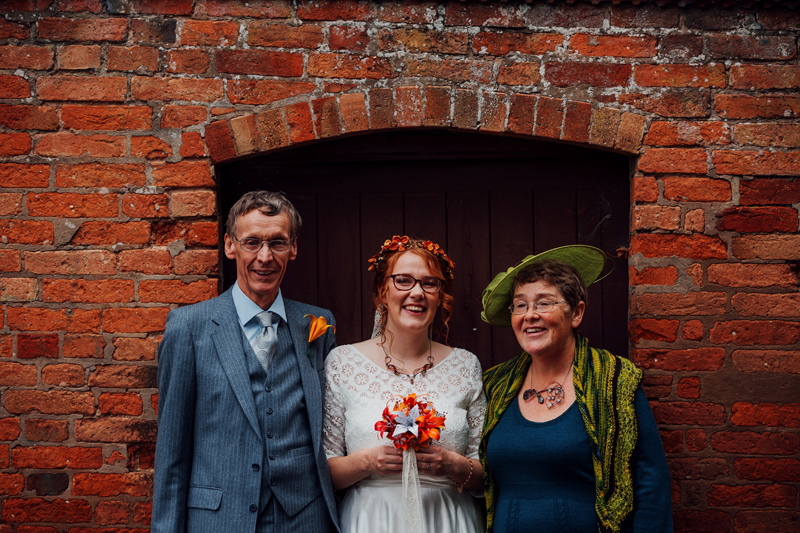 Fast forward to February 2016, and I received an email from the bride to be; "Stunningly beautiful and absolutely perfect, truly works of art - thank you so much - I cannot wait to wear my necklace on my wedding day and to see my bridesmaids in theirs!"
How wonderful!
Update November 2016!
"Hi, Just thought I'd send you over some pictures of your incredible jewelry in use on my wedding day! 🙂  My bridesmaids absolutely loved their necklaces which I gave to them in the morning as their thank you gifts. I received SO many compliments on my necklace and I was very excited to finally get to wear it!  You'll also spot my mum wearing your Leafy Droplet Necklace which I bought her for her birthday and turned out to go so well with her outfit for the wedding that she wore it then too 🙂  All pictures taken by our photographer: Elly Lucas, E.L - Hitched.  Thank you so much, Victoria."
I would personally like to wish Victoria and her new husbands many congratulations and my very best for their life ahead, may it be filled with love, laughter and happiness. Thank you for inviting me to be a part of your bid day. I am honoured.