Celebrating my love of British birds…
My collection of garden birs are hand-made with copper wire and set with semi-precious gemstone beads. Starting with the pretty Blue Tit, the rather adorable Robin Red Breast and the dainty Long Tailed Tit.
Next the Goldcrest, the Kingfisher, and the Bullfinch. Inspired by the beautiful contours of my favourite birds, with their instantly recognisable shapes.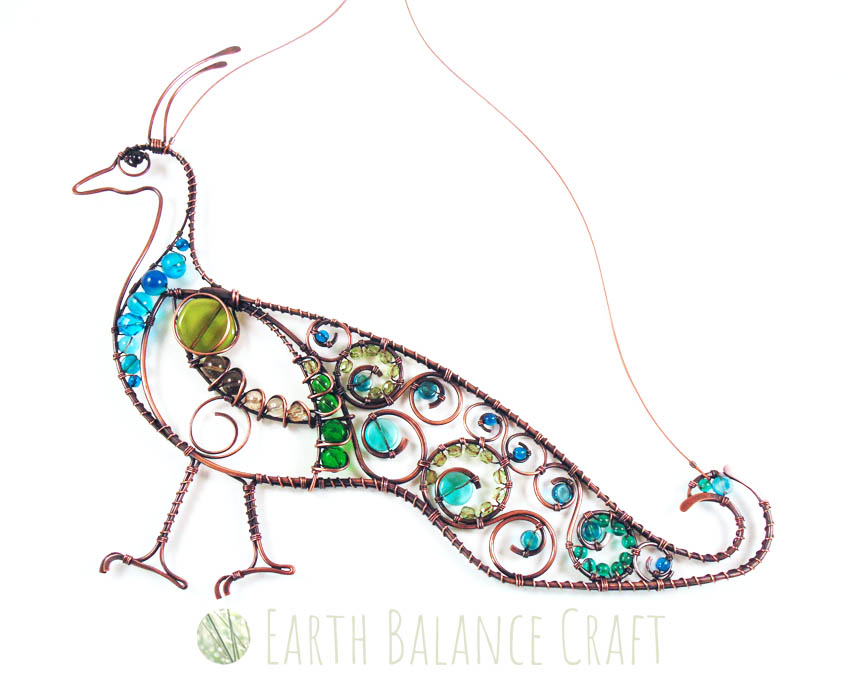 Not forgetting the rather majestic male Peacock bird.
These designs are inspired by a Blue Tit in flight and a Robin Red Breast perched on a snowy branch in winter time.  As a designer I love exploring the 2D and 3D shapes that are possible with copper wire work. Using the wire to draw each bird, I have tried to capture their essence in a minimal style, looking at the key shapes that give each species their individual character.
Moving onto the Wren, the Blackbird, and the Red Robin. British garden birds are my favourite sight, they become familiar visitors to my garden and feathery friends (just don't tell the cat).
Here are my little garden birds on a wire, the British seagull and the rather handsome barn owl. And if you love feathers, here's my favourite makes so far.