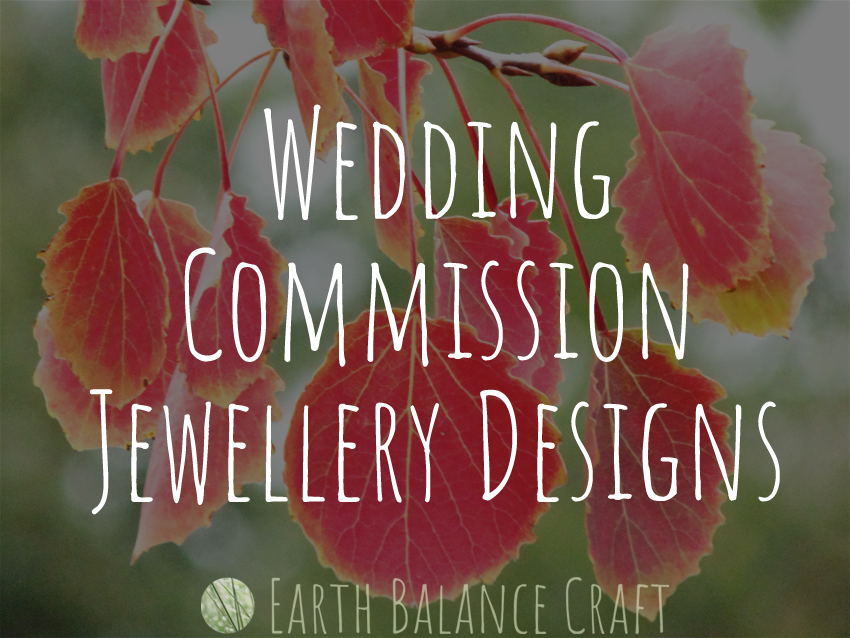 Wedding Commission Jewellery Designs
An Autumn Inspired Wedding
Earth Balance Craft is often invited to design jewellery for brides to be, bridesmaids and the mother of the bride. This is a huge honour and can be a nerve-wracking one at that. Here's one example of a fabulous wedding for the lovely bride to be Victoria.
Autumn Wedding Commission Jewellery
This project was to work on the necklace designs for the bride, her bridesmaids and the mother of the bride. Using existing designs with tweaks of the colour palettes to suit the autumnal wedding theme.  The bride herself says....
Feb 2016: "Stunningly beautiful and absolutely perfect, truly works of art – thank you so much – I cannot wait to wear my necklace on my wedding day and to see my bridesmaids in theirs!"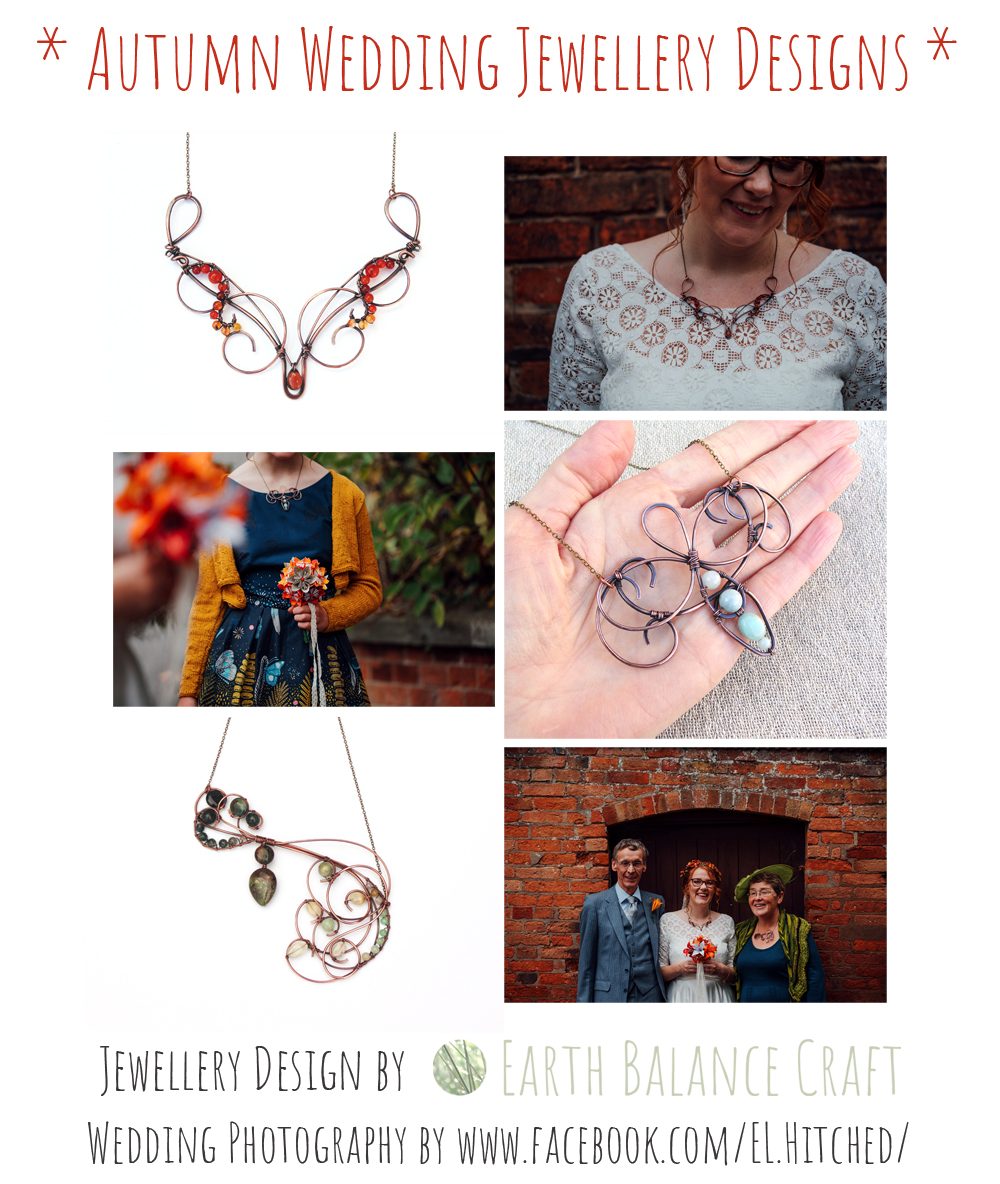 Nov 16: "Just thought I'd send you over some pictures of your incredible jewelry in use on my wedding day! 🙂 My bridesmaids absolutely loved their necklaces which I gave to them in the morning as their thank you gifts. I received SO many compliments on my necklace and I was very excited to finally get to wear it! You'll also spot my mum wearing your Leafy Droplet Necklace which I bought her for her birthday and turned out to go so well with her outfit for the wedding that she wore it then too 🙂 All pictures taken by our photographer: Elly Lucas, E.L - Hitched. Thank you so much, Victoria."
Wonderful! Wishing them both every happiness for their life together.
Your Wedding Plans!
Earth Balance Craft's hand-crafted copper wire work jewellery designs can be altered to change the colour palette and style according to your tastes and needs. Visit over her necklace, pendant, earrings and bracelet gallery here.  For commission bridal jewellery designs and/or commission wedding decor please contact us.